Why have cranked parapets?
Why have cranked parapets?
People are not the same width. Their width at ankle level is small. They get wider at Hip Height and maximum width at shoulder level particularly if carrying a rucksack.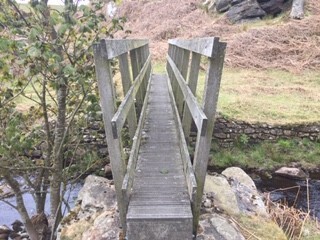 Narrower decks have lighter loads and can have smaller beams
Unfortunately the posts taper and are weakened especially the coring strength of the wood near the fixings
We can offset this by using wider washers or plates.