Who uses our bridges?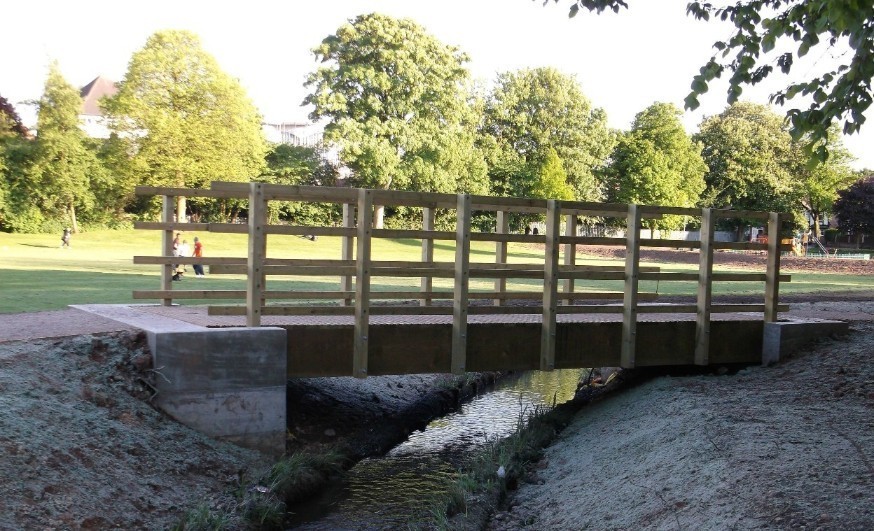 At The Wooden Bridge Company we provide bridges for many different users.
These include Pedestrians, Cyclists, Horseriders, Golfers (in buggies) and all types of vehicle.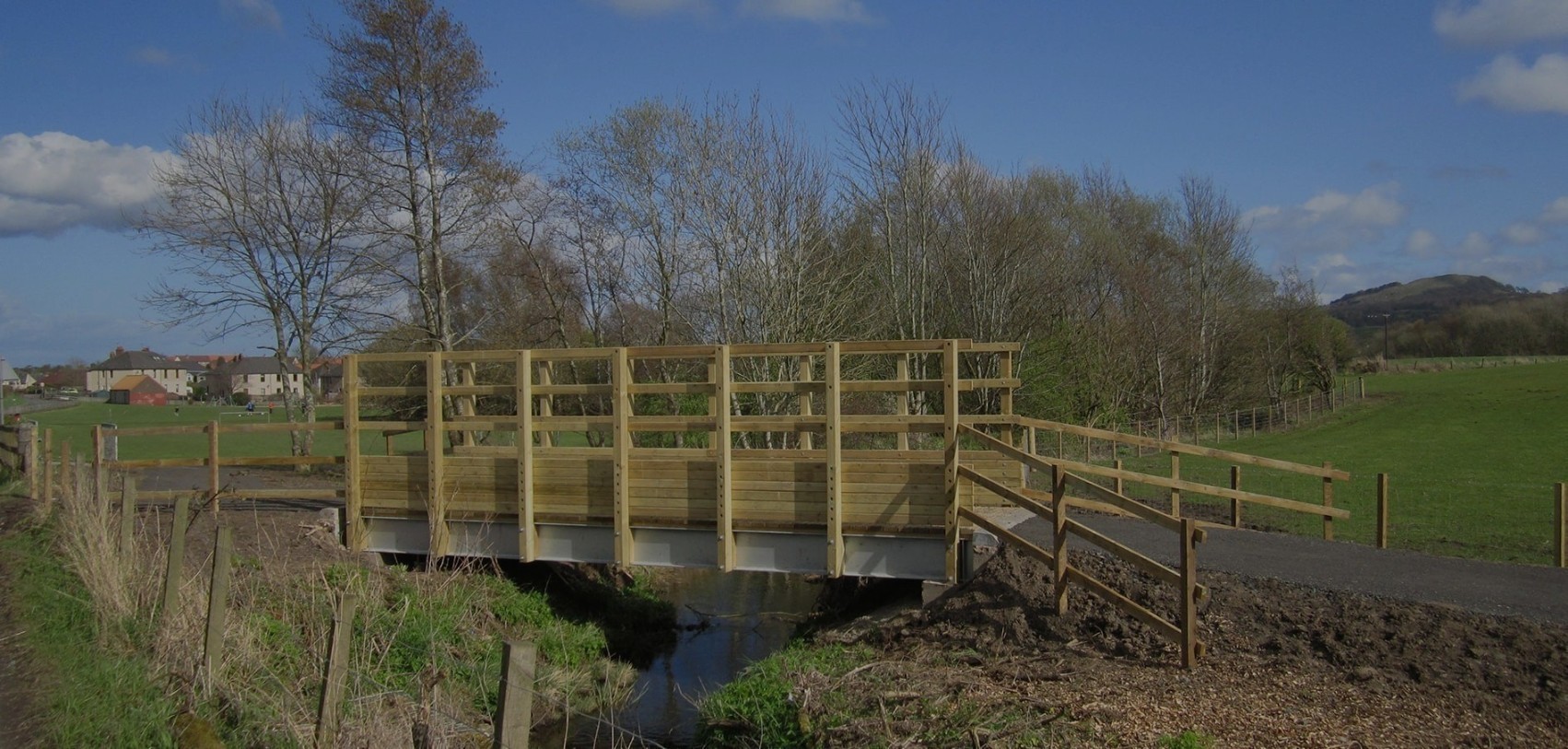 The height and style of parapet will vary with the user type and the safety standard required. The above image for example is a Bridleway Bridge. It has a parapet 1.8m high and the lower sectoion is close boarded to prevent the horses being spooked by unexpected things.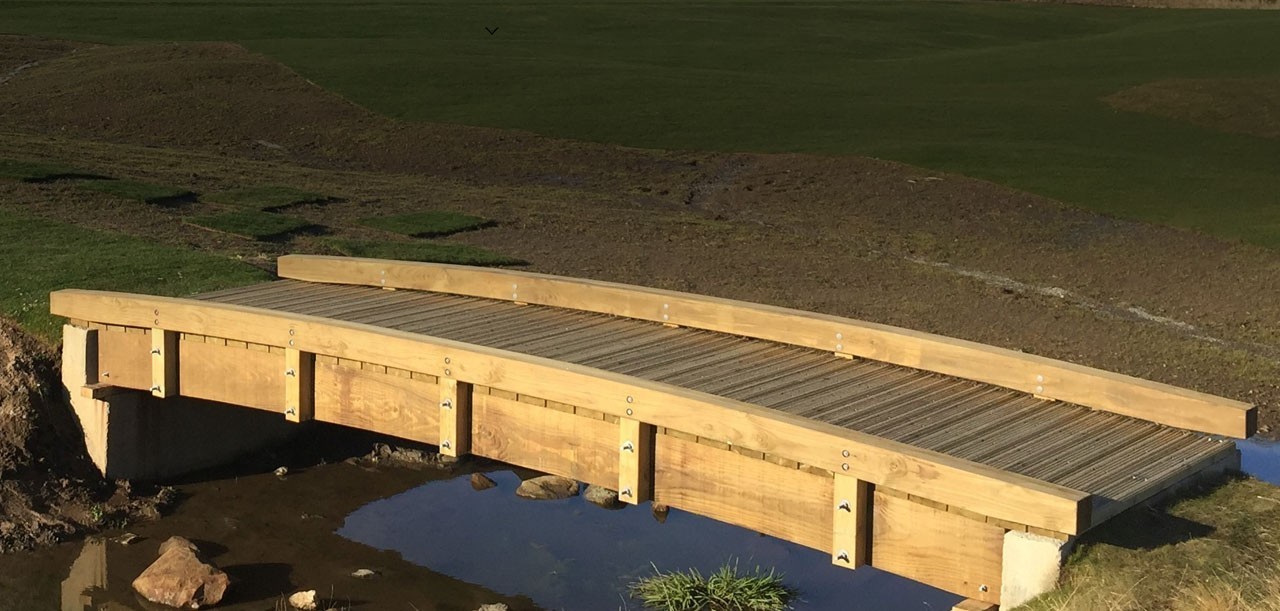 This deck is one of scores provided for a new golf course in Scotland. The Committee seem philosphical about losing Members and opted not to provide any parapet but to have kerbs so buggies would not be lost, inconveniently, in the burns!
Our crack Design Team select the beam sizes and materials and sections based on the principles of Euro Codes.
Our name suggests we work in wood which we do but regularly use steel beams and occasionally steel parapets when called upon to meet our clients needs