Walkways Vs Bridges
There is a tendency for people to assume that it is not permitted to provide structures with legs when crossing waters. This arises due to Land Drainage and Environment Agency preferences for unobstructed flow in times of flood.
This leads to long span bridges which are expensive.
This can then lead to there being no other alternative other than this type of bridge.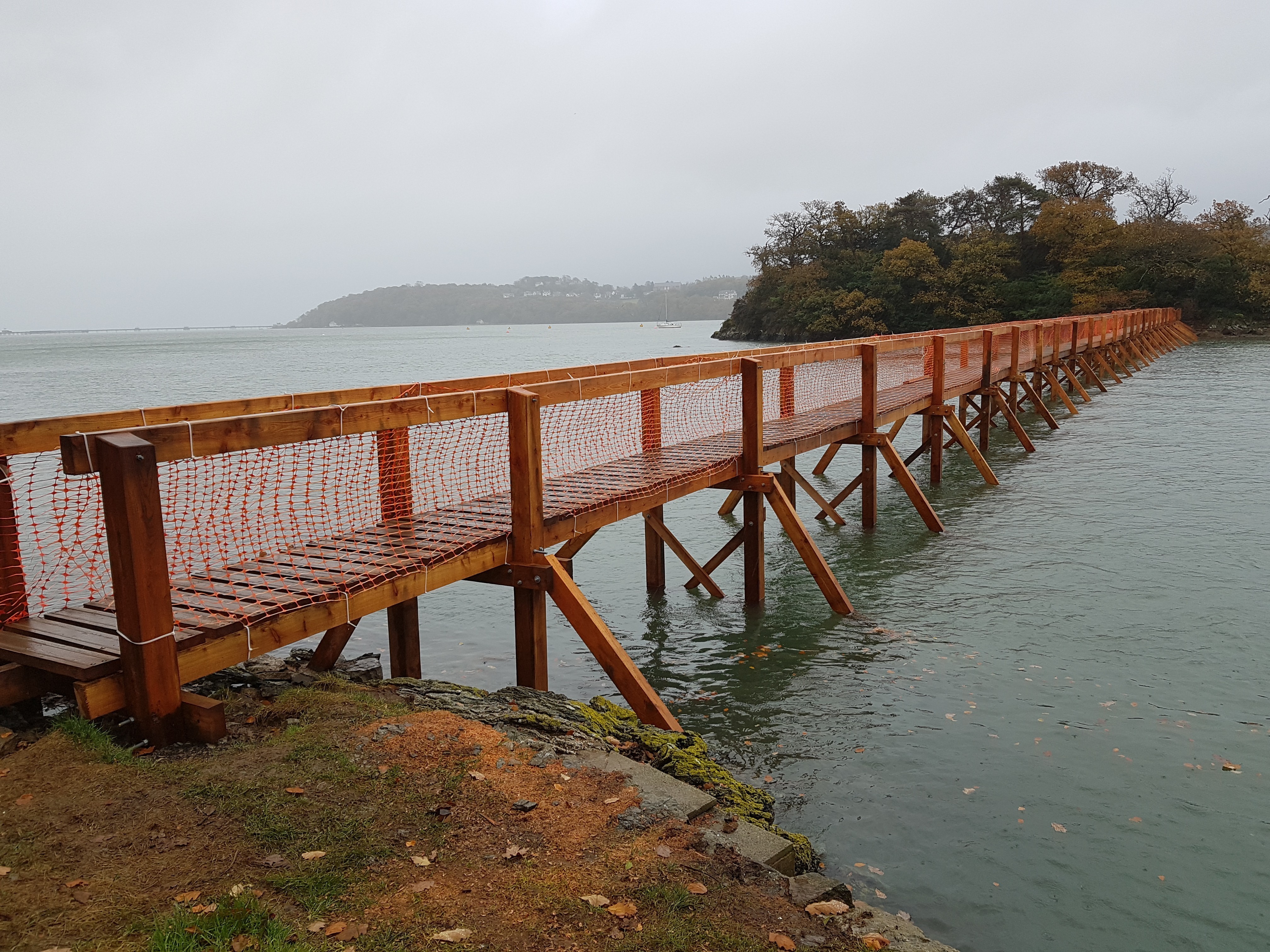 For example, in Northumberland there are three huge rivers that drain the Cheviot, one of which is called the River Coquet and when the snow melts the flow rates are staggering, as the width and depth beggar belief as it is 55 miles long!
In channel supports then become essential. Also in tidal situations walkways are often the only solution.
Good design minimises the build up of debris or makes the support self cleansing.
However don't always assume supports cannot be used, as using them may make your project viable.