RE Decking Existing Bridges
The heaviest wear on a bridge is usually the deck boards.
On site over hung with trees the deck boards may build up wet debris and rot if they are not maintained.
When the boards become a concern, some folk replace the bridge, but a more economical solution is to replace the deck boards.
We can supply deck boards to match whatever you have but often supply more satisfactory boards than the originals. Grooved, tanalised boards are standard and we can supply boards with a variety of anti-slip treatments.
The most common are in Softwood but we also supply hardwood (both ekki and oak)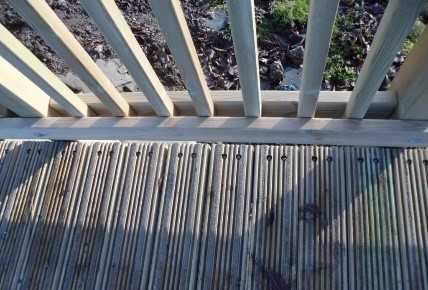 Our sister firm Countrywide Access will even strip the old ones and install the new ones if you wish.