Attractive new bridge in Rippon
The bridge at the centre of Woodbridge, Rippon is well loved and heavily used by the local residents.
As it came to the end of its life a replacement with a similar appearance was required.
North Yorkshire County Council selected Hinko Construction for this sensitive project.
The multi span bridge was delivered largely complete in spans. It was installed onto scaffolds and the support columns were fitted.
https://www.dropbox.com/s/z90a8mag1m01602/Hinko%20woodbridge%20progress.MP4?dl=0
There is general satisfaction with the completed result. Even the approaches were approved of by local residents.
The main beams are in Douglas Fir.
The support columns are in Oak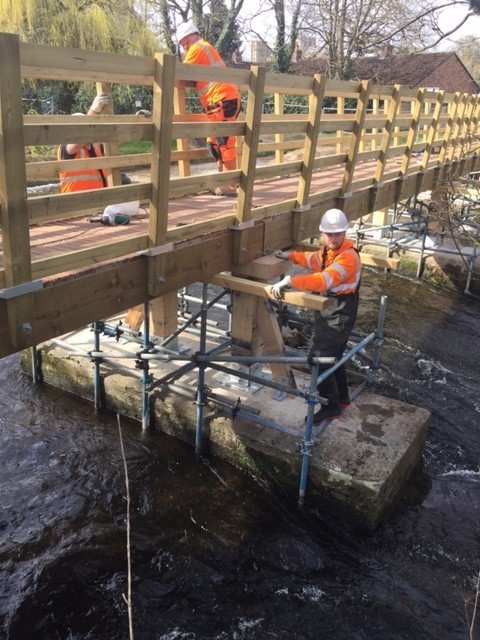 The deck is in Ekki – for heavy wear
The parapet is in European Redwood.